---
---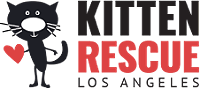 You love cats? We do too. That's why we donate 10% of each order of these grooming gloves to 
                                           Kitten Rescue in LA. Kitten Rescue is a non-profit, volunteer-run organization devoted to finding   
                                                   loving homes for unwanted, homeless cats and kittens. We rescue cats and kittens from the streets of  Los Angeles and from City Shelter euthanasia. Since our start in 1997, we have grown into one of the largest and most well-respected animal welfare groups in LA.

This flexible, slip-on grooming gloves allow you to brush away dirt, dander and loose hair from cats and dogs
Hair Remover: Perfect for long, short and curly haired dogs, cats, horses, and other pets, 
grooming the hair quickly, gently and effectively; The shedding hair sticks to the glove, 
making it easy to peel and throw hair away

Bath Brush: Bathe the pets with this glove, which will clean the pet hair easily and give 
your pets a gentle massage without hurting their skin; Five finger design allows you to 
groom hard-to-reach places like tail or face

Eco-friendly: Free from any materials which could cause skin damage; Soft rubber ensure 
gentle massage and grooming without painful removing of fur or scratching the skin; One 
size fits all, it has adjustable wrist strap for a comfortable fit 

Product Details:

1. Multi-function Pet Grooming Glove
2. Adjustable Wrist Strap (One Size Fits All)
3. Easy to Clean, no problem for machine washable
4. Breathable and Fast-Drying
5. Safe and Efficient Hair Remover, with enhanced 180 silicone
6. Five finger glove design, flexible and easy to use
7. Good gift for your pet dog and cat friend
Specifications:

Main Color: Blue + Black(high quality)+red
Size: 16*23CM(6X9.1") ,  Black:12*25cm(4.7x9.8") ,random color:10.5x10.5cm
---