---
---

100% Organic Coconut Activated Charcoal Natural Teeth Whitening Powder
✅ SMILE PERFECTLY WHITE - Results from 3 days

✅ 100% VEGAN & NATURAL - Certified by PETA, contains coconut extract, calcium, orange and mint.

✅ HEALTHY - Certified by the FDA, US Consumer Protection Administration Service

✅ PROTECTS - Protects tooth enamel and heals sore gums

✅ 2 MONTHS - Each jar contains 2 months of brushing (at a rate of 3 brushings per week)
Highest Quality Food Grade 
Ingredients: Pure Activated Charcoal Powder. Nothing else.
Activated charcoal is a fine black powder that is very absorbent. It is created, or activated, by carbonising organic matter. Coconut shells are what most of the activated charcoal is made from. This process increases the absorbency of the molecules so that more toxins and impurities can be absorbed.
How it is being used:
It is used to soak up harmful or toxic substances that your body can't digest. Activated charcoal can only absorb toxins or chemicals that are still in your stomach and intestines. The charcoal and toxins are then removed from your system when you have a bowel movement.
Anti inflammatory properties make it great to use on various bug bites and in cosmetic masks. In soap and cleansers, it is used to draw out impurities from the skin and reduce acne. As a teeth whitener it absorbs impurities and whitens teeth when used regularly.

Make a difference when buying from us: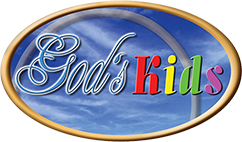 From every sold teeth powder we donate $1 to God's Kids. Their mission is that every orphan will know that Jesus loves them and cares for their needs. God's Kids strives to demonstrate Christ's love for orphans by raising the standard of care and accountability for orphanages around the world.
---